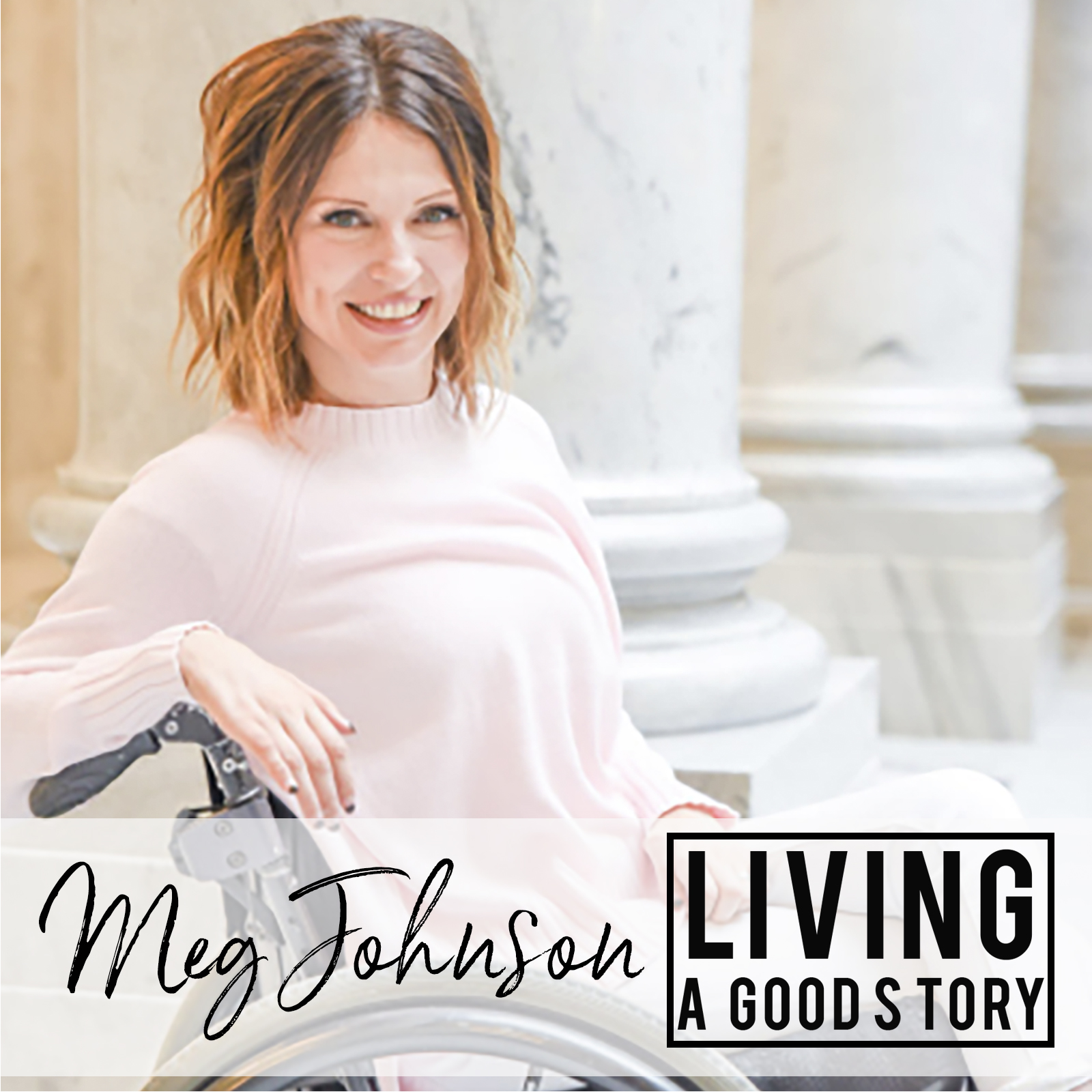 Meg Johnson accidentally jumped off a 40-foot cliff in St. George, breaking both her femurs, arms, collar bone, and neck in the landing. She went from being a dancer and professional party planner to a C-7 quadriplegic.  Find out how sweet her good story is in this episode and how she continues to keep smiling. 
Website: https://megjohnsonspeaks.com
Instagram: https://www.instagram.com/megjohnsonspeaks/
Facebook: https://www.facebook.com/megjohnsonspeak/
| LIVING A GOOD STORY |
You can download our free E-book at https://www.livingagoodstory.com 
Find us on YouTube living our real life story at: https://www.youtube.com/channel/UCcohozqsuxDKWHFwfxbF0qA
Instagram: https://www.instagram.com/living_a_good_story/
Collaborations: contact@livingagoodstory.com 
| ABOUT US |
We love adventure and living our lives to the fullest! At the end of our lives, we would love to have a life worth reading about. We started our "Good Story" by selling most everything and traveling the U.S. in our "tiny house" RV for a year. After our RV trip we lived in the Dominican Republic doing humanitarian work for a year. We pledged a year of our life to serve human trafficking survivors. It was an amazing experience and we learned so much. We took an amazing three month trip to Thailand. We then came home and felt a little lost and didn't know how to move forward in meaningful ways....we took a year and a half hiatus from really being intention about our story. Now we are back, we are dreaming and we are creating again! We are glad you are here with on our journey!