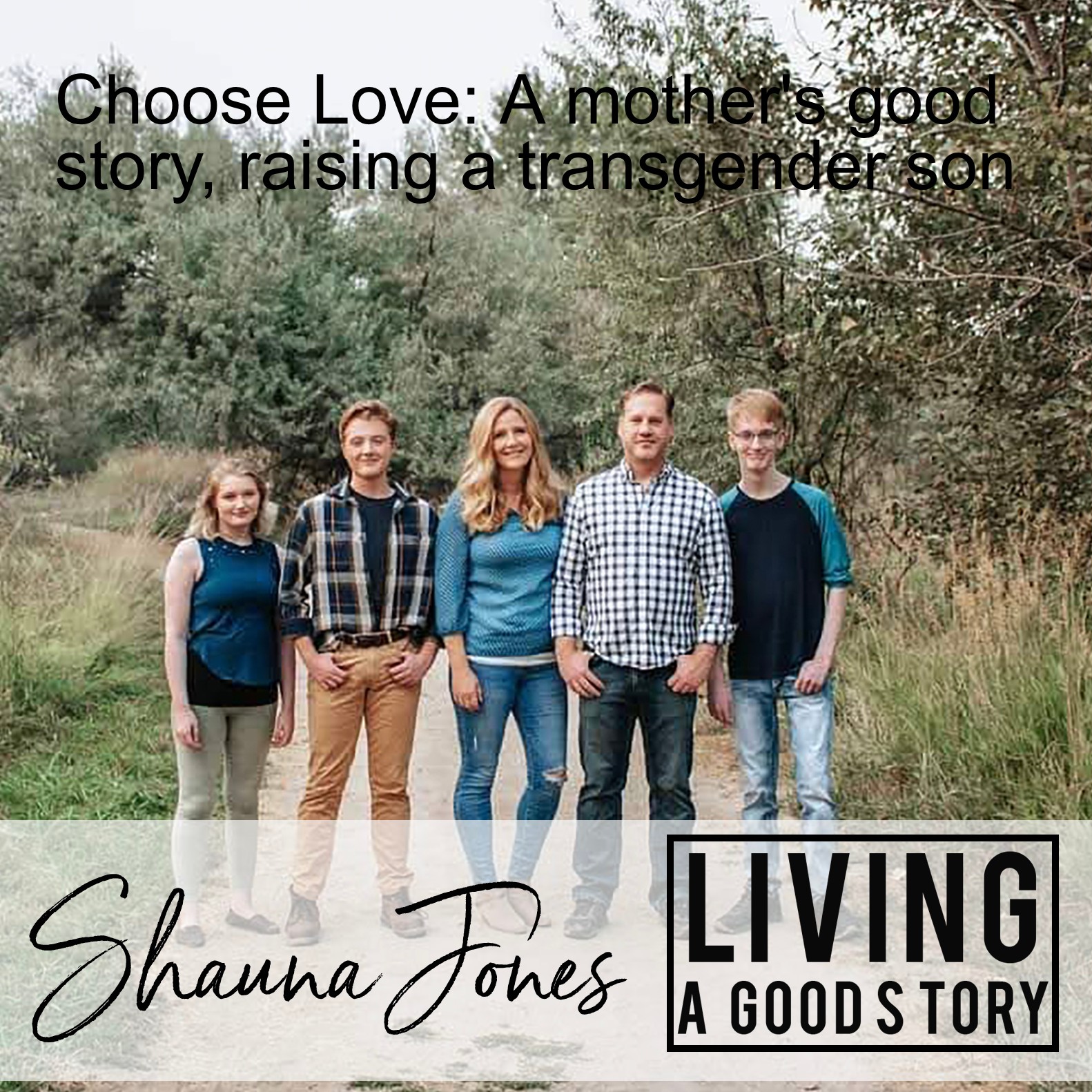 Shauna Jones the mother of 3 has had anything but a free ride when it comes to mothering. Her son Spencer had cancer at age 2, her daughter Sophie has had health issues most of her 18 years of life, and her transgender son Beckett came out as gay at age 13 and transgender at age 18. Through all of it, she has handled it with grace and love. In fact, her mantra is to always "Choose Love". We hope you enjoy this heart warming and inspiring episode as we explore Shauna's good story of mothering with love. 
| LIVING A GOOD STORY |
You can download our free E-book at https://www.livingagoodstory.com 
Find us on YouTube living our real life story at: https://www.youtube.com/channel/UCcohozqsuxDKWHFwfxbF0qA
Instagram: https://www.instagram.com/living_a_good_story/
Collaborations: contact@livingagoodstory.com 
| ABOUT US |
We love adventure and living our lives to the fullest! At the end of our lives, we would love to have a life worth reading about. We started our "Good Story" by selling most everything and traveling the U.S. in our "tiny house" RV for a year. After our RV trip we lived in the Dominican Republic doing humanitarian work for a year. We pledged a year of our life to serve human trafficking survivors. It was an amazing experience and we learned so much. We took an amazing three month trip to Thailand to decompress after seeing the horrors and trauma that trafficking causes. 
Just as in all stories, there are hardships and trials that must be endured. We have seen this as we lost our oldest son, Reece, to suicide on August 15, 2020. It is our ultimate goal to continue to move forward and live a good story amidst the nightmare of losing a child. 
 We are glad you are here with on our journey!