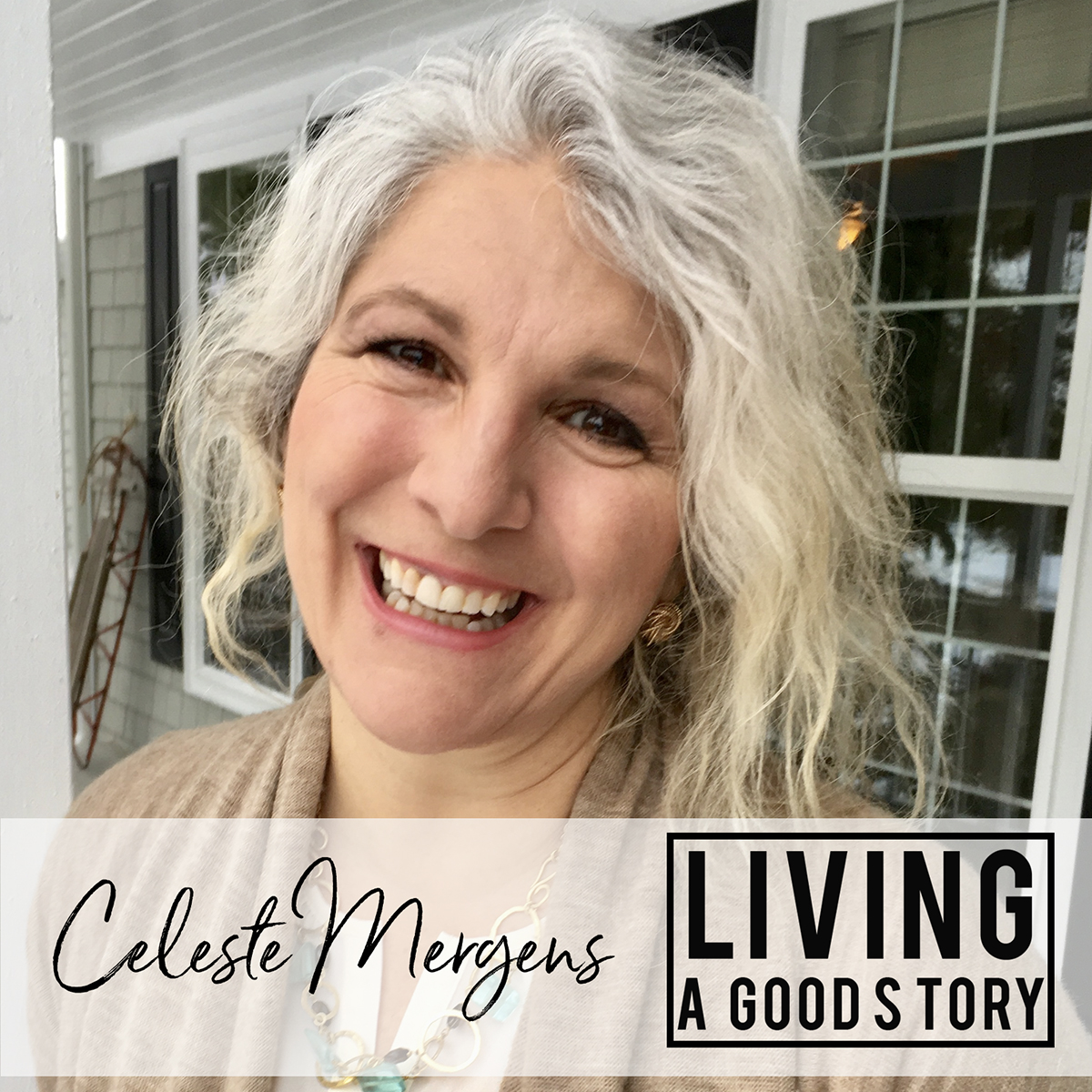 Celeste Mergens shares her good story of going from the founder of a writers conference to running a global non-profit. Learn why she excitedly gets out of bed at 4:30am each morning and how having a passion can help you sail through life. Find out why we aren't defined by our circumstances and instead defined by the path we choose. 
Celeste is the inspiring Founder & CEO of the global award-winning nonprofit, Days for Girls International (DfG). Since 2008, Days for Girls has restored days of education and opportunity to more than 1.5 million women and girls in over 140 countries, by providing access to sustainable feminine hygiene solutions and health education. Celeste founded Days for Girls at a time when virtually no other organizations were speaking about the global need for menstrual health management solutions and the potential for those solutions to help break the cycle of poverty for women. Celeste has led Days for Girls to develop a global movement around a taboo subject, and her leadership has helped create a network of almost 1000 volunteer Chapters, Teams, Clubs, and social enterprise programs in 27 countries. 
Days for Girls is a two-time Girl Effect Champion, winner of the UN Africa SEED Award, and was named by the Huffington Post as a 'Next Ten' organization poised to change the world in the next decade. Celeste has been featured in Oprah's O Magazine, Forbes, Stanford Social Responsibility, and more. She won the Purpose Prize Award for 2017, was named American Mother of the Year for Washington State for 2015, Conscious Company Global Impact Entrepreneur in 2018, and most recently was named Global Washington's 2019 Global Hero, and Women's Economic Forum's, Woman of the Decade.
You can find more information about Days for Girls: https://www.daysforgirls.org/
Instagram: https://www.instagram.com/daysforgirls/
Facebook: https://www.facebook.com/DaysforGirls/?ref=br_rs
| LIVING A GOOD STORY |
You can download our free E-book at https://www.livingagoodstory.com 
Find us on YouTube living our real life story at: https://www.youtube.com/channel/UCcohozqsuxDKWHFwfxbF0qA
Instagram: https://www.instagram.com/living_a_good_story/
Collaborations: contact@livingagoodstory.com 
| ABOUT US |
We love adventure and living our lives to the fullest! At the end of our lives, we would love to have a life worth reading about. We started our "Good Story" by selling most everything and traveling the U.S. in our "tiny house" RV for a year. After our RV trip we lived in the Dominican Republic doing humanitarian work for a year. We pledged a year of our life to serve human trafficking survivors. It was an amazing experience and we learned so much. We took an amazing three month trip to Thailand. We then came home and felt a little lost and didn't know how to move forward in meaningful ways....we took a year and a half hiatus from really being intention about our story. Now we are back, we are dreaming and we are creating again! We are glad you are here with on our journey!